Major Oil Company Installs Falcon's Outdoor and Industrial UPS
and Solves Drilling Operation Problems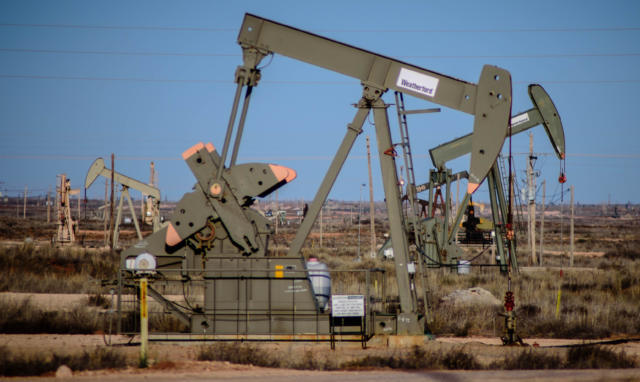 A major oil company with many drilling sites in Texas installed Falcon Electric's Outdoor UPS three years ago after experiencing UPS (and battery) failures from another manufacturer.
The Result: Reliable oil drilling operations at remote sites and enormous savings in time, money and productivity.
Previous Solution: A UPS rated at 0°C to 40°C
Installed inside buildings with SCADA, PLCs, and RTUs that remotely monitor and control drilling.
The UPS systems failed in the heat and dirty conditions, causing stopped production and many service hours to fix equipment. 
Solution that Worked: Falcon's Outdoor UPS 
Installed Outdoor UPS with SSG and SSG-RP industrial models from 1kVA to 6kVA. Rated at 

-20°C to 55°C

and

-30°C to 65°C.
Mounted outside on buildings in NEMA 3R enclosures
Equipped with

extended battery banks

for 30 minutes to

many hours of runtime
Maintenance Bypass Switch to transfer to utility power if needed
4-year warranty on UPS and batteries 
Results with Falcon Electric's Solution: 
Major savings in service hours and money; higher productivity
To discuss an application and find the right UPS solution, contact our technical and sales support team at 800-842-6940, email us at sales@falconups.com or fill out our Product/Application form at https://www.falconups.com/product-request.htm.
To learn more about Falcon's industrial and outdoor UPS solutions click here: https://www.falconups.com/industrial_ups.htm