FOR IMMEDIATE RELEASE
For More Information Contact:
Falcon Electric, Inc.
Ron Seredian
Vice President, Marketing
800-842-6940
Falcon Electric Wins World Oil 2019 Product of the Year Finalist Award
Falcon's SSG Industrial UPS Takes Honors Within the Onshore Category of Best Health, Safety,
Environment/Sustainable Development
IRWINDALE, Calif. – September 19, 2019 – Falcon Electric, Inc. a leader in industrial and military COTS UPS systems, announces that its SSG Industrial Uninterruptible Power Supply (UPS) with long-life Lithium Iron Phosphate (LiFePO4) battery won Finalist in World Oil's Product of the Year award competition. The prestigious World Oil awards have recognized and honored the upstream energy industry's leading innovators and innovations and recognized step changes in technology that have made a lasting impact.
Falcon won Finalist in the Best Health, Safety, Environment/Sustainable Development category. The judges recognized Falcon's SSG Industrial UPS's significant impact on protecting onshore oil and gas equipment against damaging and costly power problems and outages. Oil & gas companies have experienced many UPS failures, causing stopped production and many costly service hours to fix equipment.
Key Features: Rugged, Lightweight and Long Battery Runtimes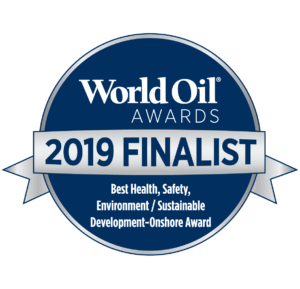 The online UPS models (1.5 to 3kVA) with LiFePO4 battery are ruggedly designed to operate from -20°C to 55°C, provide a 10-year service life, 3 to 4 times longer backup times and 44% lower weight than UPSs with lead-acid batteries. The models offer many options including NEMA 3R outdoor enclosures. In addition, the SSG UPS lowers total cost of ownership (TCO) by dramatically reducing costly servicing and battery replacements – especially beneficial for remote drilling locations.
For more information on Falcon's SSG Industrial and Outdoor UPS family, contact Falcon at
800-842-6940 or email sales@falconups.com. Also, visit Falcon on Twitter at @FalconUPS.
About Falcon Electric
Headquartered in Irwindale, Calif., Falcon Electric, Inc. is a leading manufacturer of award-winning online UPSs, frequency converters and ac voltage regulators. Founded over 30 years ago, Falcon is a recognized authority in industrial, wide-temperature and military COTS UPS systems. Falcon is dedicated to offering the latest in technology, superior engineering standards and technical support to ensure complete customer satisfaction.  For more information about Falcon Electric and its innovative products, visit www.FalconUPS.com.