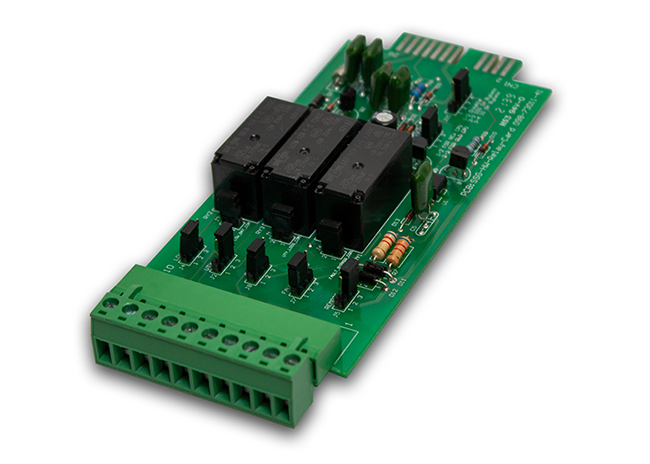 UPS Monitoring
Falcon's Dry Contact Relay Card facilitates UPS status via configurable relay contact activation for simple integration into existing PLC/ monitoring systems.

Flexible Configuration

Easily installs into all SSG and SSG-RP UPS models. Configurable to allow simple selection of active open or closed relay contacts.
Notification & Remote Shutdown Capability

Provides relay contact activation during a UPS event including utility power loss, low battery, UPS fault and bypass condition. Supports safe shutdown of the UPS after a utility power loss event.

Simple Integration
The detachable connection facilitates simple integration into existing programmable logic controller (PLC) or management systems.
UPS Remote Management Cards
Falcon Electric's new generation optional USHA IX901 and Net Agent BA506 cards facilitate secure remote UPS monitoring, management and computer shutdown over any Ethernet LAN, Enterprise Network or the Internet.  The USHA IX901 Agent is compatible with Falcon's SSG and SSG-RP UPS models.  The Net Agent BA506 Agent is compatible with Falcon's SC and FN2 UPS models.  Power management software is standard and included with these models.  Whether you have one or many UPS units, they can be managed and monitored from a single workstation with the supplied client shutdown software.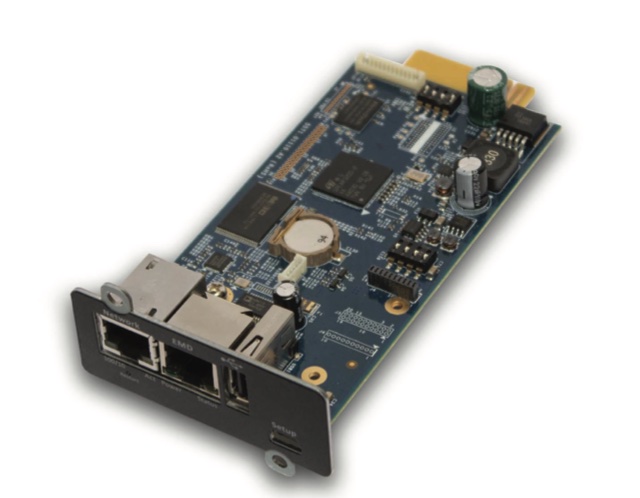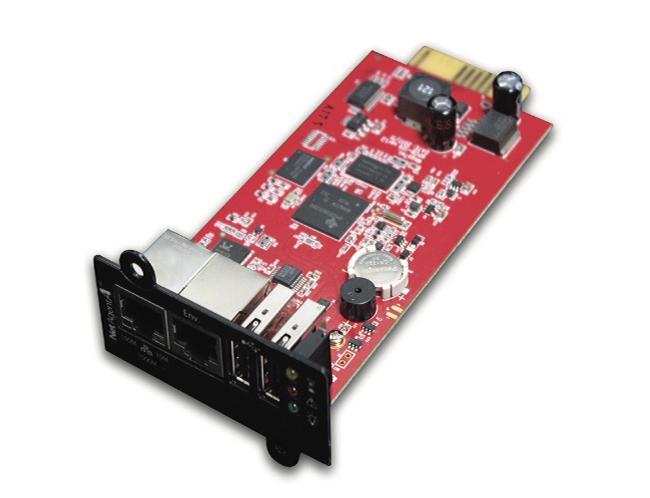 Real-time UPS Monitoring
Falcon's UPS remote management card facilitates secure remote UPS status monitoring via SNMP management software or web browser.

Flexible Configuration

Easy installation automatically assigns IP Address via DHCP or manually configurable via supplied discovery tool.  Compatible with multiple protocols and includes MIB support.

Event Notification & Scheduling
Provides utility power and UPS events including outages, UPS operating modes and status via email notification.
Event History and Data Logs

Monitor the utility power, UPS output, battery voltage and much more with the integrated data logging that can be exported for analysis.

Remote Shutdown Capability
Supports safe shutdown of multiple workstations or servers during prolonged power outages.

Accessories
Available accessories include environmental sensors to monitor temperature and humidity at UPS installation site.