The U.S. military and contractors like Northrop Grumman, L3 and Lockheed Martin have installed Falcon's military COTS uninterruptible power supply (UPS) solutions in diverse applications worldwide.  For example, the U.S. Air Force and U.S. Navy rely on Falcon's rock-solid, online ED UPS and Frequency/Phase Converters, 1 to 5kVA.  The single and three phase rugged UPS are used for 400Hz to 60Hz aircraft frequency conversion, shipboard voltage and frequency regulation, mobile generator-power applications, etc.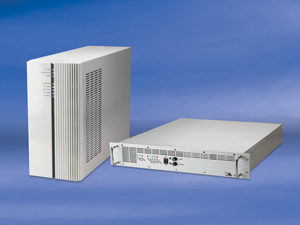 Also, Falcon's SSG and SSG-RP Industrial UPS systems (1.5 to 6kVA) are widely deployed in military applications that require a wide temperature range.  The SSG operates from -20°C to 55°C (-4°F to 131°F) and the SSG-RP operates from -30°C to 65°C (-22°F to 149°F) – even to 70°C.
Starting 35 years ago, the U.S. military built its trust in Falcon Electric when we supplied board-level products that were integrated into military OEM projects.  We consistently provide long-life products and work closely with military customers to specifically design what is required in a particular project and design solutions that work.  Our motto is:  On time.  On spec.  On budget.
If you have questions or require assistance for an application, contact our dedicated technical support team to work with you to implement the best solution for your specific requirements.
Tel: 800-842-6940 or email: military@falconups.com or fill out our Request Quote/Info form.