Falcon's Outdoor UPS Systems at Texas Water™ Show 2019
Falcon Proud to Donate Two Online UPSs to Water for People Silent Auction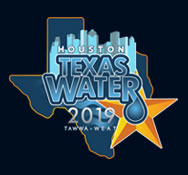 Falcon Electric will showcase our Outdoor UPS systems and SSG/SSG-RP Industrial UPS families at the Texas Water 2019 conference in Houston from April 2-5. This is the premier water and wastewater show in Texas.
Major wastewater plants have switched to Falcon's UPSs in the past five years after experiencing problems with other UPS systems. This is due to the fact that Falcon's industrial and outdoor UPSs are built with rugged components and batteries that are designed to be reliable in stressful environments, like water plants.
At booth #132, Falcon executives will be available to answer questions or discuss issues that attendees may have about specific water/wastewater applications.
You can also reach a Falcon team member with our Product/Application Inquiry Form, email at sales@FalconUPS.com or via phone at 800-842-6940.
Here are some key features of our award-winning Outdoor & Industrial UPS systems:
-20°C to 55°C/-30°C to 65°C
Agency certified by UL, cUL, CE and UL508
Minutes to many hours of extended battery runtimes
Outdoor systems are ready-to-install
Long-life 10 to 12-year rated batteries
Note: PLCs are used widely in water/waste water plants. Learn about PLCs and power reliability in our white paper "How Power Problems Affect PLC Reliability."