Unstable Power Causes Computer-based Equipment Failures Worldwide 
Many users install step-down step-up transformers to use U.S. equipment overseas, but still deal with equipment failures. Why?  Because more power protection is needed.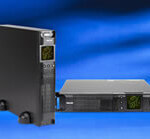 To protect sensitive micro-processed based equipment exported overseas, Falcon's Automatic Voltage Regulators provide a cost-effective, total solution by converting frequency and stabilizing voltage with rock-solid precision.
Many countries worldwide, including those in the Middle East, Africa, Asia and the Americas like Mexico, Iraq and China, have unstable power. Their utility power can fluctuate tremendously and present serious power problems like brownouts, sags, surges, spikes, etc.  This unstable power creates equipment problems and failures.
THE PROBLEM:  Step-down and step-up transformers don't do the complete job: 
Many users install a step-down/up transformer to convert voltage.  This is not an effective solution because:
It doesn't address the frequency that is being used in a country.  No frequency regulation equals havoc on equipment.
It doesn't regulate the voltage.  Micro-processor based equipment, like computers, servers, SCADA, PLCs, VFDs and routers, requires tight output voltage regulation of +/- 2 to 3%.

 
So, customers using U.S. equipment have lost thousands of lost dollars in damaged equipment and work stoppage while U.S. suppliers deal with customer problems and lost revenues due to damaged devices.
THE SOLUTION: These power problems and frequency instability are solved with Falcon's SVR Pro and SVR-PL Series Automatic Voltage Regulators (AVR).
The SVR AVR is a solid-state generator that creates new ultra-regulated AC power.  It works with transformers and:
Converts 60Hz to 50Hz
Provides rock-solid voltage and frequency regulation–+/-2% voltage regulation and +/-0.3% frequency regulation
Handles brownouts down to 84Vac
UL Listed and CE Certified to operate from -20°C to 55°C (SVR Pro) and -30°C to 65°C (SVR-PL) for harsh and extreme temperature environments. (In Fahrenheit: -4°F to 131°F and  -22°F to 149°F)
Power range: 1kVA to 3kVA

 
Click here for more info on Falcon's Automatic Voltage Regulators: the SVR Pro and SVR-PL Series.
For both voltage and frequency conversion, we offer the SG Series UPS (SG 6kVA).  The SG Series has a track record of field-proven reliability and is used worldwide. Click here to read how Belize Communication and Security installed the SG Series UPS and finally solved power problems in Belize.