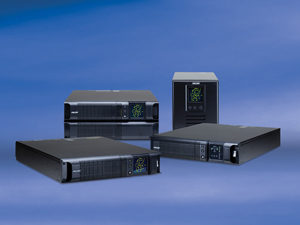 Recently, a senior technician at a Florida city water department called to re-order Falcon's SSG Industrial UPS.  The city currently has (66) SSG 1.5kVA rackmount UPSs and required more.
The technician suggested that "we tell people about Falcon's UPSs" that have successfully protected the city's water system to provide their residents with safe water.
Here is a summary:
Previous Solution: Line-Interactive UPS
The city is located in an area where the weather can be hot and rainy.  The water department first installed line-interactive UPS units for the SCADA and RTUs that monitor and control their water systems.
By design, a line-interactive UPS offers adequate but limited power protection.  It can be subject to premature UPS and battery failures in industrial applications and/or weather conditions involving heat, cold, rain, dust, etc.  In this case, the batteries were swelling and the UPS units were failing, causing downtime and escalating service costs.
Solution that Worked: Falcon SSG Industrial UPS
In 2015, the city's technical team determined that Falcon's SSG Industrial UPS, which is specifically and ruggedly designed for industrial applications, would meet the requirements to protect their water systems.
Since the first installation in 2015, the city has purchased (66) UPSs and they have "performed greatly" for the past 6 years, stated the senior technician.
Key Features: Falcon's SSG Industrial & Outdoor UPS Systems (1.5 to 6kVA)
-4° to 131°F UL Listed operating range (-22° to 149° F models also available)
Long life, online UPS – Rugged, reliable with long service life
4-year battery life at 122°F!
Extended battery runtime for minutes to many hours
Versatile options, like enclosures, environmental protection and remote UPS management