Falcon's SSG Industrial Uninterruptible Power Supply (UPS) with long-life Lithium Iron Phosphate (LiFePO4) battery won finalist in the highly respected 2018 Product of the Year award competition by the judges of Oil & Gas Engineering magazine. The publication's Product of the Year (POY) program is the premier award for new products in the oil and gas industry.
Receiving honors in the Industrial Internet of Things (IIoT) and Process Control categories,
Falcon's lightweight 1.5 to 3kVA rackmount UPS models set a higher standard in quality and reliability not found in other power protection solutions. The SSG wide-temperature UPS operates from -20°C to 55°C.
Mission Critical Control Systems Require Dependable Power
The SSG Industrial UPS models with user-replaceable LiFePO4 battery are designed to protect oil and gas applications such as IoT/IIoT, process control and other power-sensitive systems against the damaging effects of unstable electrical power and blackouts.
The SSG with the LiFePO4 battery offers many advantages including:
Long battery runtimes – typically 3 times longer than lead-acid batteries
Very lightweight – each battery pack weighs 44% less than a lead-acid equivalent
Long service life – more than 10 years; only 4 to 5 years for lead-acid batteries
Wide-temperature range – tolerates wide temperatures from -20°C to 55°C
Advanced safety – no thermal runaway issues that are inherent in Lithium-ion chemistry
Lower lifetime costs – 75 percent less than lead-acid batteries
Eco-friendly – Falcon's LiFePO4 battery is safe for the environment. It has no caustic materials or dangerous odors.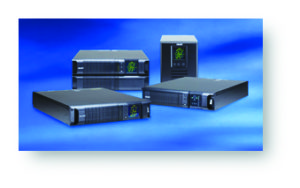 Shipping now, the new models feature a two-year warranty and current SSG UPS customers can easily replace their lead-acid battery with the new LiFePO4 battery.
For more information on Falcon's new SSG Industrial UPS family, contact Falcon at
800-842-6940 or email sales@falconups.com. Also, visit Falcon on Twitter at @FalconUPS.